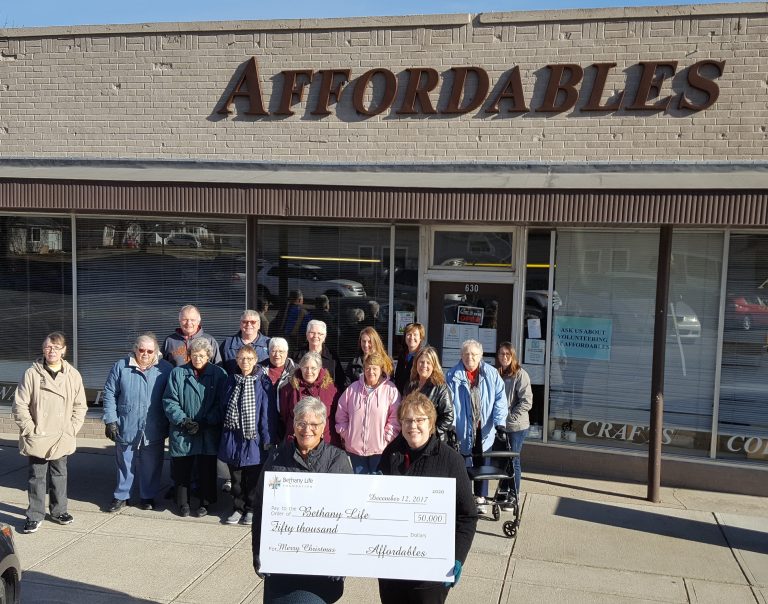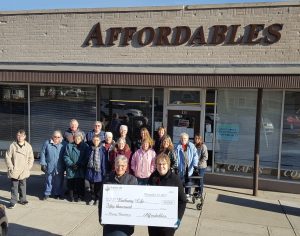 Christmas Gift to Bethany Life
The Bethany Life Foundation of Story City has provided a year end gift to Bethany Life of $110,000 in support through their unrestricted, Good Samaritan Fund.  $50,000 was received from the Foundation's thrift store, Affordables, and $60,000 from contributions from donors.  Betsy Warburton, CEO stated that "The funding is a wonderful gift from our supporters at this heartwarming time of year.  We are so thankful for our donors and the hard work of our volunteers at Affordables."
The Foundation's Good Samaritan Fund supports Bethany Life through unrestricted gifts, giving the organization the flexibility to quickly respond to resident and organizational needs.  The Fund gives Bethany Life the capacity to serve those individuals who are unable to pay for the full cost of their health care and who are dependent on Medicaid.  Medicaid pays for approximately 90% of the actual cost of care.  The Households of Bethany has served 149 people in 2017 who are without resources and who are in need of care.  The Bethany Life Foundation's mission is to respond to this need through its Good Samaritan Fund.
The Affordables thrift store, located in Story City, has provided approximately $500,000 in support to the Bethany Life's mission since it opened in 2004.  Thousands of volunteer hours have made it possible.  To volunteer at Affordables, contact the store manager, Denice Reisetter at 515-733-5304.
Bethany Life is a non-profit, aging services organization with a full continuum of care serving people from throughout central Iowa. To learn more about Bethany Life's services and the work of the Bethany Life Foundation, visit their website at www.bethanylife.org or call Larry Elphic, Chief Development Officer at 515-509-3299.