The Bethany Life Volunteer Advisory Board recently presented CEO Betsy Warburton and Life Enrichment Coordinator Molly Nagel with a check for $2500, which purchased eight wheelchair accessible raised garden beds for The Households of Bethany.
Residents have been busy planting flowers, vegetables and fruits within these sturdy structures, which are situated on the outdoor patios that are part of each household. For residents who were avid or even casual gardeners, this gift of raised garden beds has made it possible to enjoy an activity that they thought was lost to them when they moved into a facility.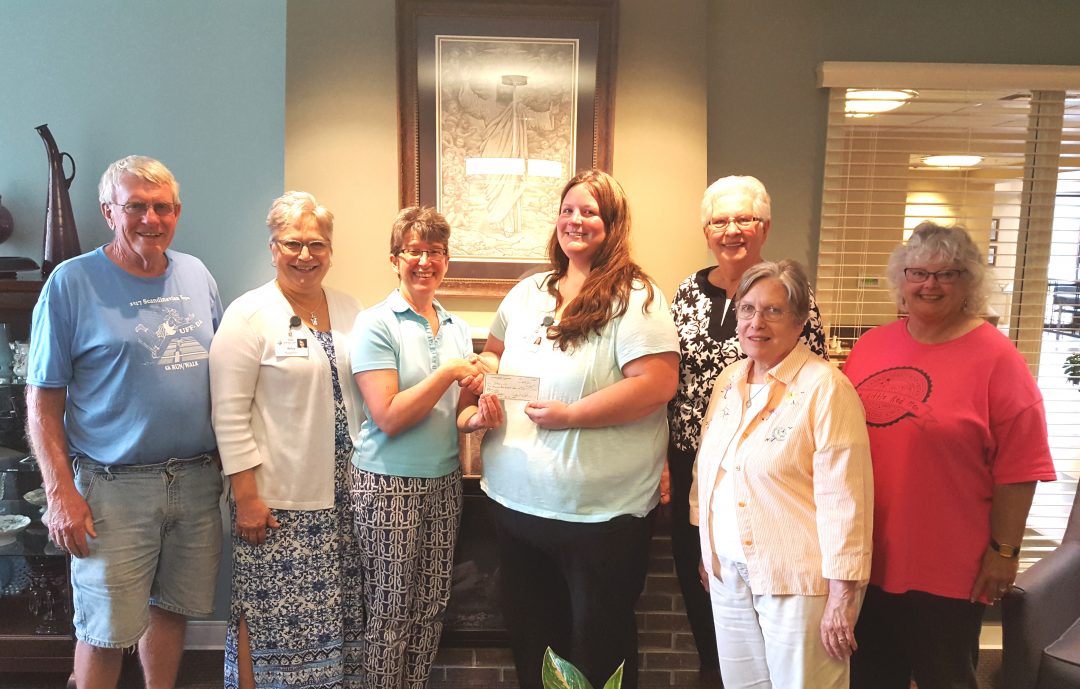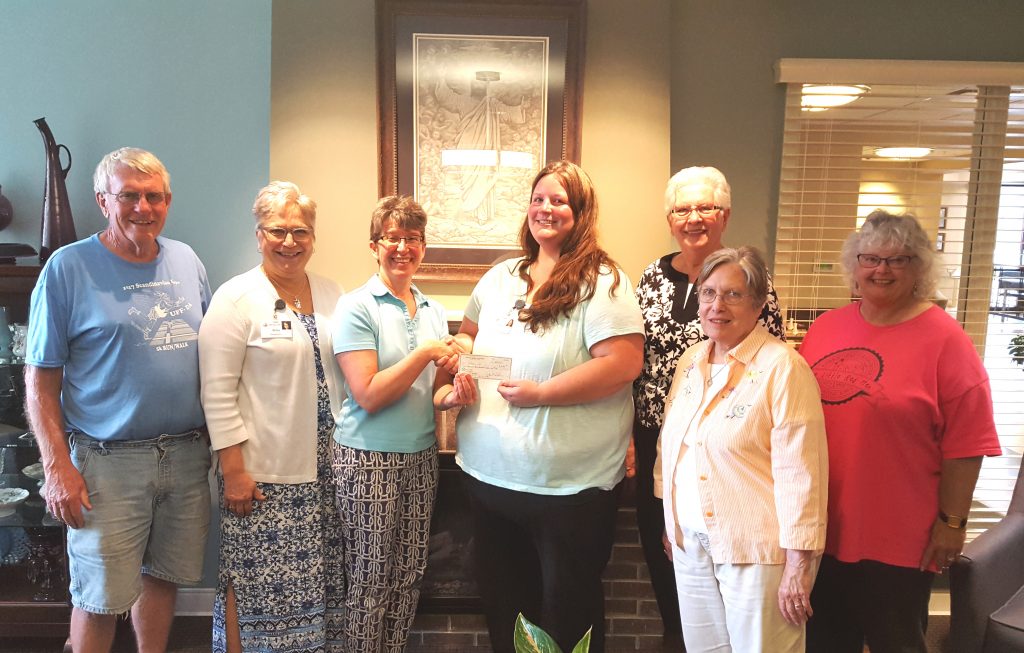 Now residents can exercise their green thumbs and can water, weed and watch things grow. There is already speculation about each household sharing their harvests across all the neighborhoods at Bethany Life. In a few short weeks or months, residents will be picking tomatoes, potatoes, peppers, strawberries, raspberries and more.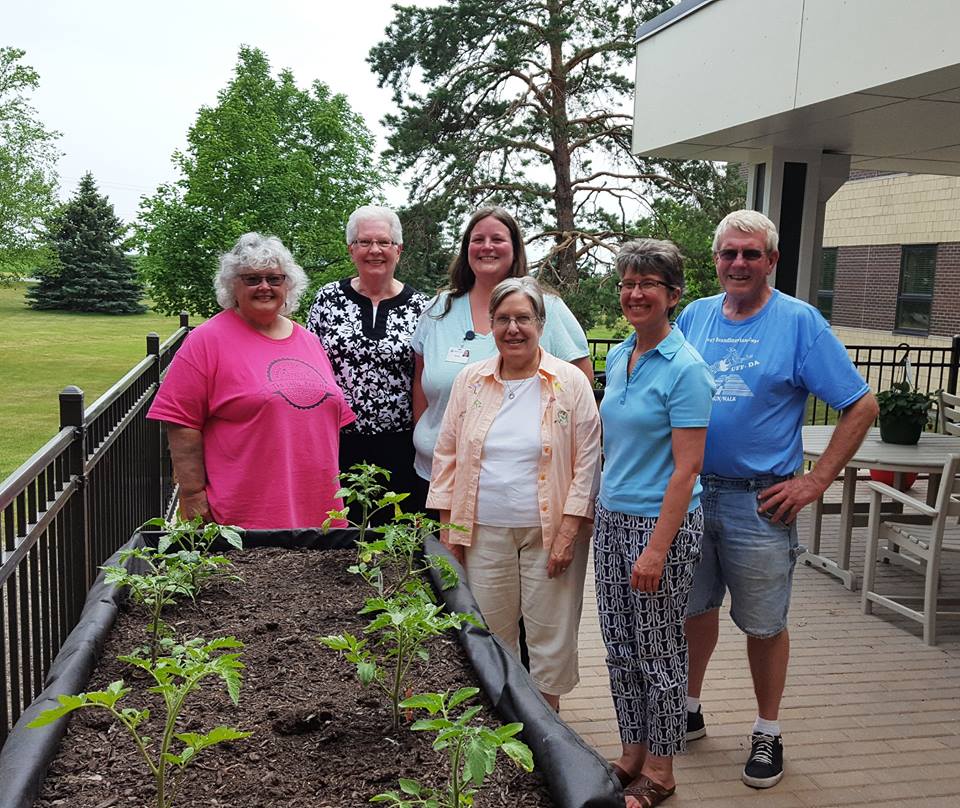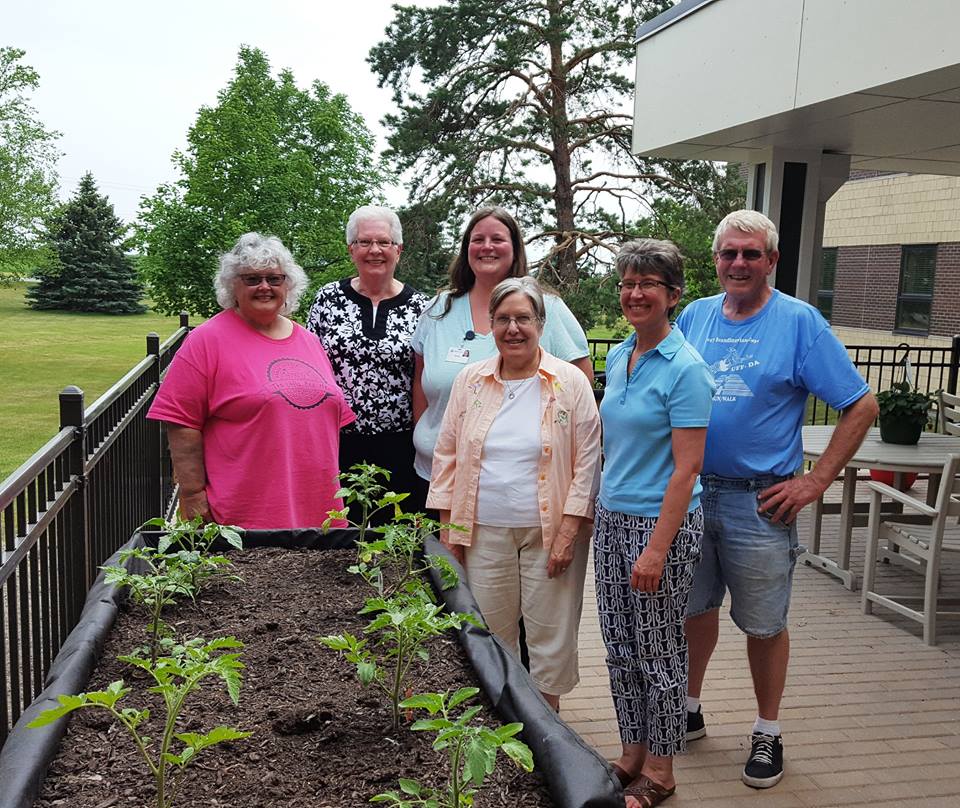 The Bethany Life Volunteers raised the money for this generous gift through the sales of their quilts, embroidered dish towels, various craft items and baked goods. The residents and staff of Bethany Life thank each and every volunteer for all their hard work!
Pictured presenting and accepting the check are: Al Holm, Betsy Warburton, Tonya Meyer, Molly Nagel, Edith Cole, Maripat Higgins and Wanda Holm. Standing next to one of the new wheelchair accessible planters are Wanda Holm, Edith Cole, Molly Nagel, Maripat Higgins, Tonya Meyer and Al Holm.